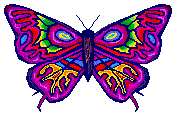 ---

Congratulations! You are our
Visitor! What did you win?

---
KIND TREE PRODUCTIONS
Howdy! Kind Tree Productions is a new Oregon Non-profit Corporation dedicated to improving the lives of people with Autism. Autism is a communication disorder that is often identified by repetitive motions, non-verbal communication, and reflects a unique way of seeing the world.

We seek to improve the lives of Autistic people through education and training for their families and caregivers, recreational opportunities for all of them, and through kind and loving support for the efforts made and talent displayed by these Autistic people every day.

This past summer saw our first event (we really are just getting started), a weekend retreat and seminar. It was wonderful! Everyone was relaxed and themselves, and University of Oregon Professor Dan Baker spoke to those caregivers attending, giving them lots of positive feedback as well as useful information.
---
We have big plans for the future.

Halloween will bring our first fundraiser, "NIGHTMARE ON M. ST.", a haunted house.

Mid-winter will hear our second fundraiser, a 3 band rock show, and you can bet some of our favorite Autistic folks will be boogie-in'.

Starting NOW, we are looking for works of art (in any medium) by Autistic people for display in our travelling exposition, "Art In Autism". Opening day is scheduled for Martin Luther King's birthday.

We are also scheduling one seminar per quarter, two or three retreats beginning in the spring, and are exploring the possibility of a week long camp this summer.

Other activities include a vocational program printing AUTISM ROCKS T-shirts, employing Autistic people as well as benefiting the overall community.

For more information contact Steve, Michelle, or me at the e-mail address below.

And watch us for new links, more Autism info, and our cool T-shirts!

Peace
---