People with autism have much to give us. People with autism are special.
The Autism Community, and Kind Tree, welcomes them - and you.
KIND TREE PRODUCTIONS, INC.
an Oregon nonprofit company dedicated to Serving and Celebrating the Autism Community.
JOIN US !
And please sign our Kind Tree Guestbook
Why not use our Guestbook to start a dialog? Or, even better, our NEW autism bulletin board link below. Talk to us or to each other. Inquiring minds want to know...
---

---


Amazon gives us a percentage, too. Cool, eh?
---
---
Do you believe a traumatic birth may have caused autism in your child? Check this site out...
AUTISM CLUSTER? a January 19, 1999, AP story. What causes autism?
Also: Are you from Seekonk, Mass.???
Lots happening in Mass. these days: Here's a frightening article about restraints in elementary schools. How long are we gonna put up with this?
Autism and Health Bulletin Board. Entries regarding Pepcid AC and Autism. Will it work for you?
the Autism Recovery Network of Florida hosts ORLANDO 2000: NEW BIOLOGICAL DIRECTIONS IN AUTISM RESEARCH A Conference for Professionals and Parents
Do you get along with your software? Free Online Training available here for over 200 program titles...
---
.
---
[What's Today:

updated October 2000 - Come to our Haunted House (volunteer?)

[Calendar - Summer & Fall
Autism Support Group
More details here.

[CATALOG Check out these celebratory "Autism Rocks" T-shirts! Now we have kids sizes, too.

Works good but rarely anyone there.

[Autism Rocks: Traveling Art Show
(do YOU have artwork for us?)


Positive Approaches to Behavioral Support

Rick Newton's Seminar for Kind Tree. Real information and a human alternative to restraints..

Friends of Kind Tree

[
Book Reviews
Find what you need and order direct!

[Newsletter: REACHING OUT - REACHING IN

for October, 2000

[AUTISM LINKS

NEW ones added 5/20/00

["Autistic Angels" Every-season greeting cards. They are SOOOO cute!
Plus: RainChild T-shirts. Very nice! And: RainChild - a Video Story of a child with Autism-

Our Autism Community - a Video, "Our Side of the Fence"

[Autism in depth - a very comprehensive report

[Four Leaf Press:

Books, Greeting Cards and a CD, all by or for people with autism. Please check this out.

[!!NEW!! Autism Bulletin Board - Make YOUR entry today!

[Read how Avi, an 11 year old autistic boy, was helped by his Doctor Dad.

More about us

[FREE!! send digital postcards to everyone!

"Autistic Angels" images
and more..

[Homework? Let Kind Tree help - a 10th grade report: "Autism".

[

"Billy's Story"An Alaskan mother's account of life with her autistic son.
On Sale Here!



[

PHIL LESH (of the Grateful Dead) signs posters benefiting autism! Get a copy of the poster for yourself!

[ From Zachary Carr's Seminar:

Autism Overview

[

Spirituality and Disabilities: another Rick Newton seminar topic. We can all believe...

Sponsor someone for our Autism Retreat.

Make a difference NOW.
---
Autism is a neurological disorder which severely impairs a child's communication and social interactions. Unable to learn from the natural environment as most children do, the child with autism shows little interest in the world or people around him. While all children with autism develop some normal and even advanced skills, they exhibit a wide range of behavioral deficiencies and excesses. Some behavioral symptoms of autism include:
•Disturbances in the rate of appearance of physical, social and language skills.
•Abnormal responses to sensations, such as: sight, hearing, touch, balance, smell, taste, reaction to pain, and the way a child holds his or her body.
•Speech and language are absent or delayed, while specific thinking capabilities may be present.
•Abnormal ways of relating to people, objects, and events.
Left untreated, autism inhibits a child's developmental growth to such a degree that most will require lifelong support. Under its broadest definition, autism affects one in 500 Oregon children. While many etiologies are known to cause some types of autism, to date, there are no known preventions nor cures.
Definition provided by FEAT

---
WHO ARE WE?

Kind Tree Productions, Inc. is a small Oregon nonprofit, all volunteer organization. Officers and board members include home managers, direct care givers, parents and specialists in the field of autism. Hundreds of hours are volunteered by community people to help with the float in the Eugene Celebration Parade, the small library, the Art Show, the seminars, the quarterly newsletter, the award winning web site, the support group, the twice yearly community oriented fun fund-raisers, and the unique Summer Autism Retreat. Area businesses are generous in their support through donations of food, equipment, computer components for the ongoing computer exchange program, and more.

Nearly 100% of the funds raised have gone into creating the special events and other activities that raise awareness, educate and entertain. Kind Tree, and the people who help us, work to bring people with autism closer to the world, to bring the world closer to people with autism, and to have a lot of fun in the process.

Board members at Kind Tree believe each of us is a member of the Human community, deserving of the same respect we feel for ourselves. All of us need a little help one way or another. We offer that help out of respect for ourselves, as much as out of respect for others. And through the giving, we each receive.

---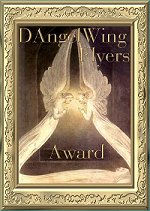 ---
---
Join our mailing list!
Enter your email address below,
then click the 'Join List' button:
Powered by ListBot
---

©1998 - 2000 Kind Tree Productions, Inc. KindTree@earthling.net
2440 Haig St.
Eugene, OR 97402 [ Back to Top
541-688-8134

President Steve Brown: SteveKind@msn.com