(Text Only version attached)
NEWS:
Here it is - another new year, another struggling tax measure on the ballot. Oh, man...
Yet again the autism comminiuty finds itself scambling to maintain an acceptable level of government funded services for people with autism and their families, not to mention all the other State services in jeapordy. I just don't understand it - people like Kevin Mannix, state chair of the Repugnican party, have so much! He's healthy, wealthy, and he damn well wants to keep it that way so badly he can't afford a few (to him) extra bucks to help you just keep above water. Basically, I think he wants to destroy the Democrat leaning teacher and public employee unions, and all of you get wounded in the process - it's all politics and you're just collateral damage to him, and you know how important that is to all those "compassionate conservative" Repugnicans. Right.
Well, we're not gonna take this lying down! This newsletter will provide you with lots of information and points of view that may be able to help you when you talk about this issue with your neighbors, coworkers and friends. Go ahead and cut and paste. Be noisy.
Be an advocate
. Please, don't lie down.
In other KindTree News, We'd like to welcome
Gary Cornelius
of Lane County DDS, and
Max Lester
to KindTree's Board. Max has already contributed to our organization with his "autism rocks" rocking chair idea, which will soon be parked at Bridgeway House to help us get the word out and link the local autism community together. Way to go, Max! And Welcome, Gary!
This past holiday season KindTree marketed our
Holiday Cards
by artists Frank Flanders, Josh Breedlove, Ryo Mastrogiovanni and Melissa Dahl. We did very well for a first year effort. Nearly 360 cards were sold, netting these artists over $250 total, with over $1,000 paid out to artists in all of 2003. Thanks to all of you who purchased a set and those who helped sell them. Look for them again NEXT YEAR!
In December a bunch of us gathered and decided to begin the process of forming an
Autism Society of Lane County Chapter
. All present are hoping to receive a revised application from the AS of Oregon in January. We're asking all of you who may be interested to contact me (
Tim Mueller
) to be included in the process. This new chapter could help the local autism community through greater visibility, educational and support options, and improved coordination of our many activies. If you have autism in your family, Lane County is a good place to be. For a list of local autism resources, go
here
.
We've a tentative date for a
Spring Benefit Concert Event
on April 17th, and our
Autism Forum
on May 16th. Watch for more information.
And one last word -
COMPUTERS
. We have developed a backlog - a waiting list - of folks looking for machines. We need help from some computer experts to get the ones we have up and running. Please call me 521 7208. OK, now read the rest...
---
For Goodness Sake by Christina de Cristo
Oregon Supported Living Program

Like other non-profit agencies in Oregon, those serving children and adults with developmental disabilities have extremely stressed budgets. We have watched available medical services decline and necessary medical equipment denied. OSLP clients, who once enjoyed a variety of community activities, have become more and more house-bound as funding levels fall. Low wages decrease our ability to hire or retain qualified staff-even in this time of record unemployment. We strive to maintain quality programs; but it is becoming increasingly difficult.
Passage of Measure 30 will allow our organization to continue providing basic services. If we want to put "high quality" back into our programs we will have to become successful fundraisers in very competitive market. If Measure 30 fails, there is the possibility we will be unable to continue providing even basic services for some of our clients, many of whom are frail, aging and without immediate family to help them.
Regardless of appearance, Measure 30 is not a referendum on government "tax and spend." It is a referendum on whether or not we want government to act as a "helping hand" on our behalf. The hand required to care for the sick, aged, and disabled. The hand that educated our children, police our communities and provides for the greater good. Big Business is all about the bottom line. Government is the bottom line.
For Goodness Sake, Vote Yes on Measure 30
---
If you log on to the GT's web page, you will see that they are conducting a poll: "If the
Meaure 30
tax referendum was held today, how would you vote?"
Please log on and add your "YES" vote to the tally. It seems like the pollsters aren't hearing from our camp yet. Pass the word...
---
Tax election primer, in case you didn't know...

Last month -- Secretary of State Bill Bradbury announced that enough valid petition signatures were gathered from registered voters to force a public vote on House Bill 2152. The petition had 118,273 valid signatures -- more than twice the required 50,420 signatures.
The vote -- Measure 30 will be the subject of a special statewide vote Feb. 3. Ballots will be mailed next month.
At issue -- Oregonians will decide the fate of House Bill 2152, the state Legislature's plan to increase taxes to fund state programs and services.
About the tax plan -- HB 2152 would impose a three-year personal income tax surcharge of 1 percent to 9 percent depending on the taxpayer's income; increase the $10 corporate minimum income tax to $250 or more; change other tax provisions; restrict the elderly medical expense deduction based on age and income; reduce or eliminate the discount for early payment of property taxes; extend the 10-cent-per-pack cigarette tax through 2005; and avoid $544.6 million in budget cuts to education, health care, senior services and public safety.
Ballot title -- Enacts temporary personal income tax surcharge; increases, changes corporate, other taxes; avoids specific budget cuts.
A yes vote -- Enacts temporary personal income tax surcharge; increases corporate minimum tax, makes other corporate, income, property, cigarette tax increases, changes, avoids specific budget cuts.
A no vote -- Retains existing personal income, corporate and other tax laws; triggers $544.6 million in budget cuts to education, health care, senior services, public safety.
Tax foes -- Russ Walker, the Northwest director of Citizens for a Sound Economy, was the chief petitioner for the referendum. He also is the spokesman for the Taxpayer Defense Fund, the opposition campaign group. The tax plan also is opposed by the Taxpayer Association of Oregon, the Oregon Taxpayers Union, leaders of the Libertarian and Republican parties and many Republican legislators.
Tax backers -- Our Oregon Coalition, a coalition which includes labor unions, educators, social service advocates and their clients and some religious leaders. The tax plan also is backed by the governor, many Democratic legislators and some Republican legislators.
What's next -- The deadline to submit voters' pamphlet arguments is Friday. Pamphlets will be mailed Jan. 7-9. The voter registration deadline for the election is Jan. 13.
In the mail -- Ballots will be mailed Dec. 20 to long-term absent electors (overseas and military) and Jan. 5 to out-of-state electors. Ballots for most Oregonians will be mailed Jan. 16-20.
Voting deadline -- Ballots for Measure 30 must be returned by 8 p.m. on Feb. 3.
---
Many who disagree with us, though, believe that the Legislature's small, temporary income tax surcharge will siphon from taxpayers' pockets money that is needed to reinvigorate the economy. On the surface, the argument is appealing. But the actual effects of repealing the budget are far more likely to hurt than help the state, as shown in an analysis by the Oregon Center for Public Policy (www.ocpp.org/2003/es031221_E.pdf). A few examples:
Failure of Measure 30, which requires a "yes" vote to support the Legislature's budget, would drain more than $1.9 billion from Oregon's economy compared with only $347 million if it succeeds.
Budget cuts implemented if Measure 30 fails would drain $282 million in additional federal matching funds from Oregon's economy over the next three years.
If Measure 30 succeeds, $120 million in reduced federal income taxes, due to the deductibility of state income taxes on federal income taxes, would be available for Oregon's economy.
A no vote would cause a new, large imbalance in the 2003-05 state general fund. This would be beyond $790 million of cuts legislators designated if voters exercised a veto. This would require a special session of the Legislature to slash an extra $248 million from the existing budget -- damping down any fire in the economic revival.
In brief, the small tax increase is much better for the Oregon economy than big reductions in spending.
---
Recently, the
OCPP (
Oregon Center for Public Policy
) released two economic analyses supporting a "Yes"
vote on the upcoming referendum, Measure 30.
Found at
http://www.ocpp.org/2003/es031221_E.htm
, "Preventing Self-Inflicted Wounds: Voting Yes on Measure 30 is Critical for Oregon's Economy" shows how the positive results of Measure 30's passage far outweigh any negative impacts.
Excerpts:
Failure of Measure 30 will drain over $1.9 billion from Oregon's economy compared to only $347 million if it succeeds.

Budget cuts that will be implemented if Measure 30 fails will drain $282 million in federal matching funds from Oregon's economy over the next three years.

If Measure 30 succeeds, $120 million in reduced federal income taxes, due to the deductibility of state income taxes on federal income taxes, would be available for Oregon's economy.
At
http://www.ocpp.org/2003/es031221_D.htm
, you can read and download "A Small Price to Pay: Measure 30 Asks Little of Most Oregonians," a distributional analysis of who will pay, which includes the offsetting effect of the federal tax cuts.
A single press release - found at
http://www.ocpp.org/2003/nr031221.htm
- "Two New Reports Heat Up Debate on Measure 30" accompanied the release of the two reports.
---
Oregon's balanced budget… What's the value for our dollar?
Prevents shortening of school years for some school districts (up to 19 days in Coos Bay, for example)




Keeps health insurance coverage for up to 85,000 people on the Oregon Health Plan

Maintains prescription drug coverage for thousands of seniors and people with disabilities who can't otherwise afford their life-saving medicine
If the balanced budget is repealed… What do we lose?
Faced with a $338 million shortfall, school districts could be forced to shorten the school year, lose valued programs, lay off more teachers, or increase class size yet again

Up to 85,000 Oregonians, including many seniors, could lose Oregon Health Plan coverage, driving up health insurance premiums for all of us

Up to 350 inmates could be let out each month from Oregon prisons. Courts could be forced to rule on fewer cases, close down on Fridays, and lay off staff

Children's day care, adult mental health, assisted living facilities, and services for people with physical disabilities face potentially devastating cuts
In the balanced budget plan…
Who pays?
Profitable corporations who currently pay only $10 per year in income taxes will be required to pay at least $250

Smokers will continue to contribute to tobacco-related healthcare costs through a 10-cent cigarette surtax

Those who make less, pay less – the plan is progressive, so as income goes down, so does the amount paid
SOURCE: Department of Administrative Services, Budget & Management Division; Legislative Revenue Office

Yes on 30: For Our Oregon

Questions? Want to get involved?

As of this Wednesday we will be up and running in our new campaign office. Please note the new information:

Yes on 30

516 SE Morrison, Ste. M-2 (in the Weatherly Building)

Portland, OR 97214

New office phone: 503-230-0922 New office fax: 503-230-0923

The web-site will be relaunched later this week with updated info, our new address, and the ability to take credit card donations on-line. Check out

yeson30.com

later this week for our new look.
---
---
Excessive Speed Of Brain Growth May Cause Autism
Smaller than average baby brains that grow very rapidly in the first year of life are seen as key to the development of autism.
Small head circumference at birth, followed by a sudden and excessive increase in head circumference during the first year of life, has been linked to development of autism by researchers at the University of California, San Diego (UCSD) School of Medicine and Children's Hospital and Health Center, San Diego. Autism spectrum disorder occurs in one out of every 160 children and is among the more common and serious of neurological disorders of early childhood. More story here.

Other similar links here.

---
AutismConnect discussion forum opens on "MMR vaccine and the Media."
1.
www.autismconnect.org
2.
www.autismcymru.org
In the light of last night's (December 16) controversial TV drama on the MMR vaccine on Britain's Channel Five, I have decided to open a new Discussion forum called "The MMR and the Media." As I have reported in the AutismConnect news section in recent days, many doctors refused to take part in the live debate following the screening of the programme because they said the film – based on Dr Andrew Wakefield's claim of a link between the triple jab and autism – was far too biased in favour of the anti-MMR argument.
For those who did not see the programme – either because of the timing or because you live in another country - the drama, called "Hear My Silence," starred Juliet Stevenson as the mother of a child with autism who is convinced that his condition was brought on by the measles, mumps and rubella vaccine. Hugh Bonneville played the British gastroenterologist, Dr Andrew Wakefield. Before the programme was even screened, 11 top British child health experts wrote an open letter attacking the link made by the drama between MMR and autism. The letter complained that other doctors were portrayed as "baddies" who appeared "positively to dislike children," adding that "the audience is presented with a piece of fiction that could not be further from the truth." No evidence had been found, the letter said, for the "new" forms of autism as described by Dr Wakefield and the drama.
Please feel free to comment specifically if you saw last night's drama and the debate after it – has it changed your mind, hardened your position, prompted you to question your position on either side of what seems to be an increasingly cavernous divide? If you did not see the programme, please take this opportunity, in any case, to exchange views on how the media in your country have been reporting the whole MMR issue. Is it objective journalism, in your opinion? If so, has the research influenced your vaccine choices with your children, one way or the other?
To access the discussion, simply go to the AutismConnect website (
www.autismconnect.org
) and click on Discussions.
---
MMR Vacine Rebuttal.
(Full article attached)
"..... The most worrisome feature of
The Lancet
article was a suggestion that the autistic syndrome was precipitated by measles-mumps-rubella (MMR) vaccination.
[9]
This conclusion was based mainly on the fact that, in eight patients, the onset of behavioral problems was linked, by either the parents or the child's physician, with MMR vaccination. For these eight children the average time from vaccination to first behavioral symptoms was reported to be 6.3 days. The article was published as an "early report" and was accompanied by a critical commentary.
[11]
Nevertheless, it caused great consternation among parents and some health professionals. Although the authors acknowledged in their article that they had not proved an association between MMR vaccination and the proposed syndrome,
[9]
there were adverse comments about the safety of the MMR vaccine at the press conference that launched the publication.
[12]"
---
Hello friends!

I wanted to send out this email to ask for your assistance. I just got off the phone with Dr. Bernard Rimland with the Autism Research Institute (ARI). We have been discussing the plans for the Autism Solution Center, Inc., as well as public education about the issues at hand involving biomedical
treatment, that are being grossly misrepresented in many arenas of autism.

"Literally thousands of formerly autistic children have contacted ARI to thank them for help in bringing about their child's recovery.", says Rimland. We need to draw together approx. 5,000 of these articulate
individuals, who have seen tremendous progress in their children with
autism, through biomedical intervention.

Dr. Rimland is starting a media campaign called "Autism IS Treatable", and will be sending out press releases inviting the national media to see the children, talk with the parents, their teachers, and their doctors. We want to get the truth out, and need parents to be involved to make this happen.

If you have a child who has seen dramatic recovery through biomedical intervention, and you would be willing to talk to the media about your story, please let me know. We are putting together a list now, for this
campaign in 2004. Please also spread the word, as Dr. Rimland is hoping for 5,000 individuals to participate. We need to let as many people know as possible.

We have also added a sign-up list to our website today at www.autismsolutioncenter.com/signup If your name is not on the list and you would like to participate, email me at laura@autismsolutioncentercom and ask to be added. We need your name, contact info, and the name/age of your child. We will only list your name on
the website listing. No other information about your child or contact info will be listed.

Thanks for your participation! There is much hope for our children, and it's time the world knows it!

Sincerely,
Laura Corby, President
Autism Solution Center, Inc.

Please visit our new Autism Solution Center, Inc. Website and give us your feedback!
http://www.autismsolutioncenter.com

Sandy Mintz
http://www.vaccinationnews.com/
http://www.vaccinationnews.com/Scandals/past_scandals.htm
http://www.vaccinationnews.com/Out_of_Control/past_ool.htm
---
KindTree - Autism Rocks Giving Opportunities
HELP US OUT!!!

1)
Order an Autism Rocks T-shirt
. We're in the process of restocking and all sizes should be available, from kids medium to adult XXX large, in black, natural, and our new color -
Forest Green!
These are $15 each plus $4.50 shipping (unless you live close enough to come pick up? 521 7208). And don't forget our
beautiful Note Cards
!
2)
Visit our online store at
OregonLive CaféPress
. This site features Autism Rocks logo items as well as clothing, bags, hats, baby things, holiday decorations and more printed with autist's art.
Check it out today
.
3)
Sign up for Escrip!
This program can send a percentage of each purchase you make at a participating merchant to KindTree Productions! Just go to
www.escrip.com
and enroll. It took me about 5 minutes. Enter our ID # 153141696 or Eugene or search for KindTree. It's pretty simple. Participating merchants include VISA, MasterCard, Big 5 Sports, Carl's Junior, PC Market of Choice, Whole Foods Markets, Wild Oats, Office Max, AAMCO, Edie Bauer, Sharper Image, Payless shoes, and more. What'cha waiting for?
4) Send KindTree a personal donation. Your contributions are tax deductible and much appreciated. We need your help. Thanks.
You Can Do It!
Please direct all orders to: KindTree, 2096 1/2 Arthur St, Eugene, OR 97405 - 541 521 7208
---
KindTree's Autism Support Group for young and old adults with Autism Spectrum Disorders
Mondays, February 9, March 8
St Mary's Episcopal Church, at Pearl and 13th in Eugene 4:30 - 6PM in the kindergarten classroom downstairs.
Facilitated by Cheryl Nel Applegate
---
Jan 16th 2004.

Dr. Green's Bridgeway House clinic is continuing in the new year. He is accepting appointments for new and existing patients. Dr. Green is a DAN Practitioner from Oregon City who provides biological treatment for children with autism and other related disabilities. . Please call Patricia Wigney for more information or to schedule an appointment @ (541) 345-0805

Jan. 16th 2004

Brown Bag Lunch - Open discussion with Dr. Green.. to

Open Parent discussion group on biological treatments for autism that are safe and inexpensive treatments to use at home. Question and answer discussion led by Dr. John Green Please bring your lunch and join us.
FMI call Patricia Wigney (541) 345-0805

The Listening Program.

Jan. 20th

Rhonda Way M.Ed will be speaking to Bridgeway House about The Listening Program by Advanced Brain Technoligies. The Listening program (TLP) is an auditory Stimulation method which is used to train auditory skills needed to effectively listen, learn and communicate. TLP is based on the theories, clinical experience and/or music background of Alexander Tomatis, M.D. and others.
TLP stimulates the vestibulocochhlear system with high-quality full frequency range auditory stimulation. TLP uses scientific filtering and bursting of specific frequencies at optimal times to stimulate the auditory system. We invite you to join us to learn more about this exciting therapy option.

Hopes Workshop

January 24th

Help Other Parents through Education and Support Team (H.O.P.E.S.) is a new service that BH is proud to bring to the Autism community. Do you remember when your child was first diagnosed? Regardless of whether the label was PDD NOS, Aspergers, or Autism you probably felt confused, alone, angry and without hope. Friends and family didn't always know how to respond to you, or your child. Your Doctors may not have given you much information about effective treatments. They may have even suggested institutionalization, medication, or sterilization for you or your child. The educational system seemed a maze....BH is receiving several calls each week from parents in that same familiar spot. Please join us in forming a team of trained individuals to help guide and support parents in a difficult time. No experience, other than your own, is necessary! Informational meeting will be led by Patricia Wigney, Rhonda Way and Jennifer Wassermiller. Childcare will be provided. Please R.S.V.P.. Donations requested.345-0805




Doctoring with a Natural Difference


Jan . 29th 2004

Dr. Bove N.D.

Dr. Bove , N.D. will talk about the benefits of naturopathic medicine for individuals with autistic spectrum disorders. The naturopathic approach includes addressing toxicity issues, including mercury, the use of herbs and nutritional medicine to help heal the gut, and removal of allergens from the diet. Dr. Bove will present highlights form the recent 2003 DAN! (Defeat Autism Now!) conference in Portland, Oregon. He will also share his perspectives on the influence of blood type and genetic polymorphisms in determining which therapies are right for each child.


Dr. Jennifer Reid N.D.

Feb 7th 2004

Dr. Reid will be offering services at BH starting in Feb 2004. This is great news to her current patients. She will be seeing patients on one Sat. per month at BH. Dr Reid currently is in practice at Columbia River Natural Medicine. 226 West Historic Columbia River Highway. Troutdale, Oregon 97060. (503) 492-9427. ... To learn more about Dr. Reid please visit her web site at www.favoritedr.com To schedule an appointment please call Dr. Reid's office.


Bridgeway House has rescheduled the New Years Eve Benefit Dance with the Sugarbeats to Feb. 28th 2004. This event will be held at the Mallard Hall. We will feature a live auction with Sid Vorhees as our auctioneer. Please check our web site for more details or call if you are interested in helping make this a successful fundraiser for Bridgeway House.

Potluck and Drumming with Emily Jensen

Feb. 7th

Bridgeway house is pleased to offer this wonderful family opportunity. Please bring your favorite dish to share and your family to enjoy an evening of friends, food and music. We will be hosting this event on a monthly basis. Please join us! Donations warmly accepted.

Bridgeway House
996 Jefferson St. Eugene OR
(Enter off of 10th by driveway)
(541)345-0805 Main line
Phone hours MWF
Messages checked daily!
(541)345-0855 Fax
---
Autism Training and Support, Inc.

1355-B River Road Eugene, OR 689-2327

Autism Support Groups are offered for parents and other family members who want to meet with others in a supportive and informative environment. Support Groups are free of charge and are sponsored by the Arc of Lane County. Groups are currently offered for families of preschoolers with autism and aspergers and for families of teens and adults with autism or aspergers.

1. PRESCHOOL AUTISM SUPPORT GROUP- for parents and family members of Preschoolers with Autism

Meets the last Tuesday of every month at . Facilitated by: Valerie Alexander

About the facilitator:
Valerie Alexander has been working in the field of Early Childhood Special Education for the last 14 years, teaching for the Early Education Program preschool and training and supervising teachers. She has her masters degree in Special Education from the University of Oregon with her specialization in the area of behavior disorders and applied behavior analysis. She has extensive training in the area of autism and enjoys serving families and program to better meet the needs of young children with autism.

2. AUTISM FAMILY SUPPORT GROUP- for parents and family members of teens and adults with Autism

*This group is Sign Language Interpreted. Meets the third Tuesday of every month at .

Facilitated by: Dawn Stahlberg

Dawn Stahlberg is an autism specialist who works in Lane County providing services to people with autism. She has worked in the field of developmental disabilities for the past 20 years and specializes in assisting people with behavioral and communication issues. Her experience includes teaching students labeled severely handicapped, consulting as a behavioral specialist, and working as an autism specialist for the Department of Oregon's Regional Autism Programs. She has a Master's Degree in Special Education from the University of Oregon. Dawn believes that providing education and structure is the most effective way to improve the quality of life for people with autism.

3. Asperger Advocacy Coalition of Lane County: The mission of the Asperger Advocacy Coalition is to assist in the education and support of families affected by Asperger Syndrome. The coalition functions to empower individual families in advocating for the special needs and rights of their children, and in representing the interests of the Asperger community in general. Finally, we serve as a resource for public information, and work together to promote greater awareness of Asperger Syndrome in Lane County.

Meets the second Tuesday of every month at . Facilitated by: Nan Lester
---
January 21, 7pm
Just a subtle reminder from that our Kwans night is coming up, next Wednesday (1/21/04) at 7 p.m. at Kwans in Salem, Oregon, U.S.A. Make room on your calendars for this important meeting of the minds in our happenin' autism community! Pretty soon the neuro-normal community will be clamoring to become autistic! May we all be gathered-together to witness this grand transformation of envy into emulation!
Mary-Minn
for more info: 689-2228
---
Thusday, January 29
Come learn more about
Oregon Special Hockey
at a fundraiser at
All That and More
on Thursday, January 29th from 6:30 to 8:30pm. Half the cost of a your $7.00 admission will go to help support the teams upcoming international tournament in Washinton D.C. For more information about this event and how your special needs child can play on our team contact
Nan and Dave Lester
at 345-3467.
---
FRIDAY, FEBRUARY 27, 2003 9 AM – 12 PM
Parent Seminar


Advocates or Adversaries?
Understanding IEPs and Collaborating with Schools
Many parents find IEPs confusing and feel frustrated and powerless in IEP meetings. In this seminar especially designed for parents and guardians, we will focus on understanding the Individual Education Program, or IEP. We will also discuss how to interact positively with teachers, principals, and other school personnel to achieve legal, useful IEPs. The seminar will address the following topics:
How did IEPs get started?
How does a school decide if a student is eligible for an IEP?
What is the parent's role in the IEP process?
What is the school responsible for in the IEP process?
What should a legal IEP include?
How can parents talk so the school will listen?
What is the school's perspective on the IEP?
What are practical ways parents can prepare for successful IEP meetings?

$39 if registered by February 17th, 2003, $49 after February 17th, 2003
Location: Autism Training and Support, Inc., 1355B River Rd., Eugene, OR 97404
Questions? Call 689-2327
This seminar will be presented by Dr. Cindy Herr and Mary Ann Winter-Messiers. Dr. Herr coordinates the Secondary Special Education master's program at the University of Oregon and is a well known author and expert on special education law and IEPs. Ms. Winter-Messiers also serves on the UO Secondary Special Education faculty and is the parent of a child with Autism. Both Cindy and Mary Ann have particular interest in the field of Autism Spectrum Disorders.
---
Autism One 2004 Conference, May 27 – 30, 2004, Chicago
The Most Comprehensive Conference on Autism Ever Assembled
Autism One 2004, the most comprehensive conference on autism ever assembled, will be held May 27 – 30, 2004, in Chicago. It is a conference for parents and professionals for the care, treatment, and recovery of children with autism. Our web site is http://AutismOne.org.
The conference organizers are themselves parents of children with autism. Parents are, and must remain, the driving force of our community. The issues are too sacred and the stakes too high to delegate to outside interests.
---
---
ACTIVISM
National Autism Association Newsletter
The National Autism Association Weekly E-Newsletter wants to hear your story.
Current Question:

How did you feel when your child was first diagnosed? Follow the link above...
---
Global Drug Industry Launches All Out Attack on Rights of Thimerosal Injured Children.
Thimerosal is a mercury-based additive to vaccines that has potentially poisoned hundreds of thousands of American children. Faced with the prospect of thousands of lawsuits seeking compensation for the devastating injuries caused by thimerosal poisoning, the international pharmaceutical companies and their army of lobbyists are pushing a bill in Congress to wipe out the rights of children and their families to get legal relief. Rather than seek an answer in a fair court, these corporations have instructed Senator Frist to champion legislation that would refuse these children their day in court.
---
Vaccine Liability Leads To...
So....when Senator Frist et al go on and on about why there are only 5 companies making vaccines, this interview should be the rebuttal.....Teresa
http://business-times.asia1.com.sg/story/0,4567,101164,00.html
Mr Gilmartin has his own take on the US Institute of Medicine report - it mentions barriers of yet another kind, according to him.
'What they said was - there're a couple of reasons why there are only five significant vaccine companies in the world. One of them is product liability, where vaccine manufacturers left the business over, say a 10 or 20-year period, because of the potential of product liability. And the US government basically settled that to some extent through legislation.
'But they also pointed out that with the government purchasing half the vaccines in the US, that had a negative impact on vaccine innovation, because it discouraged people from taking risk. The government was basically unwilling to provide a price that made the risk worthwhile. So they're really advocating getting the government out of the vaccine purchasing, and try to do that more through private insurance rather than have the government as a big purchaser. So they see government purchasing as a big barrier toward innovation, and it discourages a lot of new smaller companies from coming in.'
Click above for the whole story....
---
---
Thanks for Listening.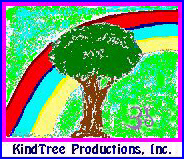 January 14, 2004
Autism Spectrum Disorder (ASD) is a neurobiological disorder of development. It causes problems with the way a person processes, uses and organizes information. ASD affects a person's abilities in Communication, Social Interaction and Sensory Processing. People with ASD may also have restricted, repetitive behavior, interests, and activities that can affect how they learn.
---